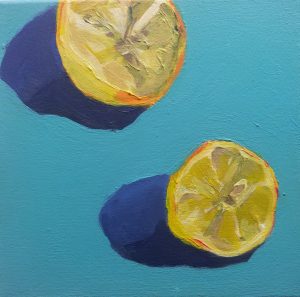 Close by
The attention is focused on everyday objects in my home. The actual object is not important, it has to be something that catches my eye at that particular moment. It can be an intensive study in form and color. Diebenkorn and Jim Harris have influenced me.
Porktraits
I like to fiddle with words, hence the title. A pig is of course more than a piece of ham. The portraits of my pigs show that they see, think and have feelings.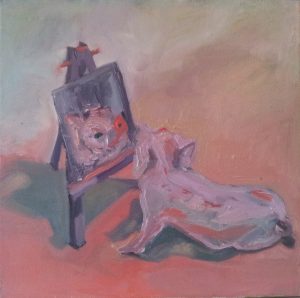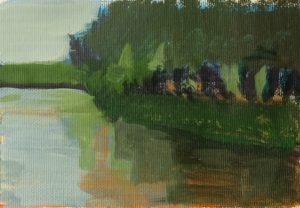 Landscapes
My landscapes stay recognizable. The weather and the light determine the dynamic and atmosphere of the painting.
Van Gogh, Valloton, Munch and Hockney have inspired me.
Portraits
A portrait doesn't have to be large in size. The canvas of 'Beatrix' is 12 x 12 cm. It invites the viewer to come closer.